We are delighted to announce that in October 2018 Alexandra achieved the 'Certificate in Sustainable Tourism'!
This is awarded by the Global Sustainable Tourism Council (GSTC) and acknowledges that the holder has achieved an in-depth understanding of the GSTC criteria, the global baseline standard for sustainability practices in the travel and tourism industry, and has demonstrated advanced knowledge of applying the principles of sustainable tourism in evaluating and developing relevant solutions.
Here is the certificate in all its glory: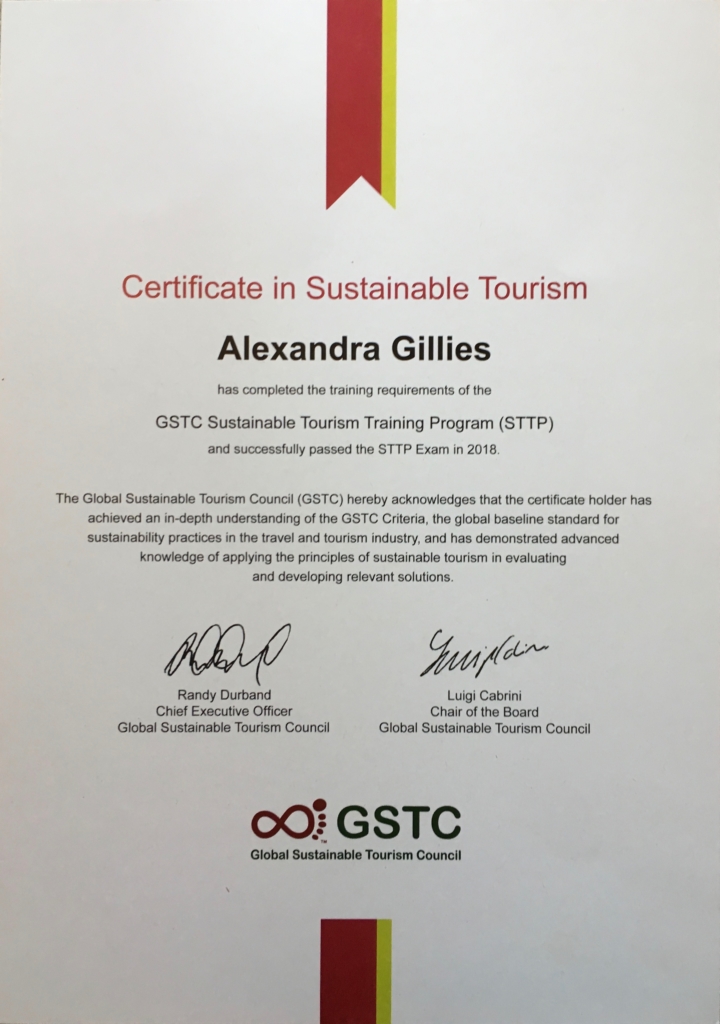 The next step on the Alexandra's Africa Sustainability Journey is to get Alexandra's Africa certified as a Sustainable Tour Operator.
We will be commence that in April 2019.
For further details on this – please do contact us directly.