So, what does our supply chain look like at Alexandra's Africa? Well, since we're not selling a tangible product, it's a little different to the example given above, although a number of processes we use in the running of our business do involve physical products. It's helpful, in this case, to look at it on two levels: the macro level and the micro level.
The macro level of greening our supply chain involves the larger, more obvious aspects of running our business, and it is here that we apply the principles of the four pillars of sustainable ecotourism: effective sustainability planning, maximising the social and economic benefits for local communities, enhancing cultural heritage, and conserving resources, biodiversity and landscapes. Putting together our tours on these principles means that we ensure that every step involved in our tours benefits both the local communities around the game reserves we visit, and ensures that sustainability goals are met and we contribute to the preservation of local biodiversity.
In terms of how we specifically assist local communities, we make sure that every one of our safaris contributes to the United Nations' Sustainable Development Goals of providing quality education, decent work and economic growth for the local communities we visit and support on our tours, while contributing to the conservation of wildlife and indigenous habitats. We also believe in responsible transport and travel, and we structure our tours so that ground travel is kept to a minimum to both limit CO2 emissions and reduce travelling time for our guests.
On our tours we work only with local suppliers and experienced guides, who we pay fairly. We also support local artists, craftsmen, vendors and musicians, to whom we also provide solid, fair economic support. Our goal is not to simply to provide our travellers with the best tour experience possible, but also to allow them to interact in meaningful ways with indigenous communities, who rely on tourism for survival. The economic health and wellbeing of these communities is directly related to the conservation of wildlife and the preservation of biodiversity; if local communities understand that tourism brings tangible economic benefits to them, they are less likely to poach wildlife, destroy pristine habitats and butt heads with nature reserve officials. And most fundamentally, of course, these communities are composed of human beings, whose individual dignity and the right to be respected and earn a decent livelihood and be free of exploitative practices is paramount.
Finally, at Alexandra's Africa we try to green our supply chain on a micro level too. This means that we ensure that everything we do behind the scenes – from the stationery we buy to the energy suppliers we use, to the marketing materials we create – come from sustainable, eco-friendly sources.
When you choose to travel with Alexandra's Africa, you can rest assured that you are making one of the most responsible choices you possibly can as an international tourist, and you'll be able to enjoy every minute of your safari, knowing that your pounds are contributing directly to preserving the local environmental biodiversity, conserving wildlife, and benefitting local communities in real, tangible ways.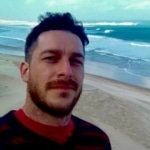 By Jonathan Hemmings
Alexandra's Africa is a local independent, niche Safari Tour Operator based in the New Forest in Hampshire, offering a range of small-group hosted Safaris and Retreats. For information or to contact:  W: alexandrasafrica.com or T: 02380 861278 or E: alexandra@alexandrasafrica.com.