Every picture tells a story and here are a few of our own for you to enjoy…
But why not share your own wonderful Africa pictures, stories and memories using one of our Alexandra's Africa social media platforms! Allow us to show off your wonderful photography and/or story right here – share your Africa photos, Stories and memories with the world.
We would like to invite you to send us your favourite Africa photo  on Facebook Messenger or on Twitter or Click here to send us an Email with a few little words to tell us where and when and why the picture is special to you… and we will publish it on one or all of our social media platforms for you – with you clearly credited as the photographer/author. Or we will publish it on your behalf anonymously if that is your preference.  It is your choice!  Here are a few more of our stories through pictures taken whilst on a variety of Alexandra's Africa Safaris over the years!
We can't wait to see what you would like to share! 📸 alexandrasafrica.com
Keep well and keep safe,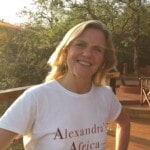 Alexandra's Africa is an independent Safari & Retreat Tour Operator with offices in Pretoria & Outeniquastrand in South Africa and in the New Forest in Hampshire, UK. We offer a range of small-group hosted Safaris and Retreats as well as tailored safaris for guests that like to travel more independently.  We like to think of all of these as 'learning journeys'.  Please do get in touch and contact us if you would like to know more about the blogs we write, or about the Safaris and Retreats we offer. There is always something new in the melting pot of creativity. We love to talk about it all… 
Please contact us through the website 👉 ALEXANDRA'S AFRICA CONTACT
OR By Email 👉 alexandra@alexandrasafrica.com
All photographs in this blog – unless stated in the caption are sourced from Alexandra's Africa.