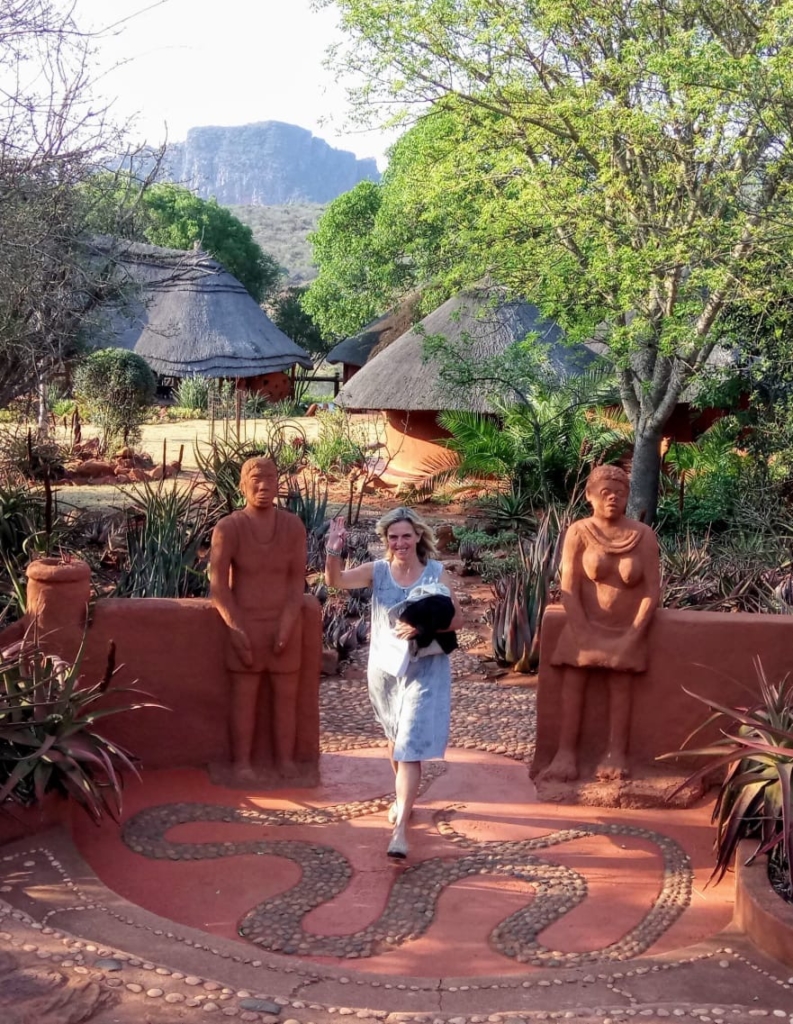 Many of the people who travel on our Safaris are keen Safari Photographers as well as those keen on wildlife, nature, conservation and the outdoors. Throughout the trip, one of the most enjoyable aspects for me is to capture not only some spectacular wildlife shots, but also the guests as they are enjoying the trip. To tell the story of the safari.
The highlights & sightings of note from this particular Safari that made it quite special were: Experiencing a herd of elephants walking right through the grounds of our lodge (we put a short film of this onto our facebook page), listening and observing a Jackal howling at sunset calling her three tiny young pups, seeing the very rare and endangered Ground Hornbill birds, and finally and perhaps most moving – the experience one evening of being enveloped by a very special sunset that cast an almost surreal light on us, the bushveld surrounding us, and on a large herd of buffaloes grazing on the plains surrounding us.  
The link to our 'Highlights and Top 10' photos from this Safari is here:  2018 Limpopo Classic Safari – Best Photos
This Safari completes a most enjoyable and spectacular (for game viewing) 2018 Safari season.
Our thanks to our wonderful guests who made this such a special Safari for us all and to our guests who joined our Safaris earlier in the season. We part as friends, and with wonderful memories and hope to meet many of you again soon on another Alexandra's Africa Safari.
Our featured image shows Alexandra at our Venda Village Lodge. Thanks & Photo Credit goes to one of our wonderful guest: Hermien van den Bergh
Our focus is now on our 2019 Safari Season and we will be releasing more dates on our website and on our FaceBook page in the next few weeks.
Any questions – please do click here to contact us, or call us: UK Tel: 02380 488708
For now, our best wishes to you all.
Hamba Gathle – Go Well!