Ribola Art Route Rising
This is a poignant and deeply moving short documentary telling the story of the devastating impact of Coronavirus on the artists of the Ribola Art Route. This route is the beating heart at the centre of our eco-cultural Safaris and one of the highlights for our guests. There is a link to the film at the end of this blog. Alexandra features in the film as do some of our past guests!
The Ribola Art Route
Is an association of artists who bring the cultural richness of their Venda and Tsonga traditions to life through incredible works made of wood, of clay, of fabric, of metal. It is a story of creativity – of innovation – of resilience. A story juxtaposing ancient and modern. A story of using technology to showcase and bring these incredible artworks, produced in the most humbling of surroundings, to you wherever you are in the world. We are delighted to be a part of this project and journey, led by Travelling Circus and Love Limpopo supported by a commission from the South Africa Department of Sports, Art and Culture.
The new On-Line Ribola Art Route Shop
There is an incredible new on-line shop (ribolaartroute.com) where you can browse and purchase these artworks, and join in with the auction taking place tomorrow (28th September 2020) for the rather special Covid Commission pieces.
To register for the Auction
Log into ribolaartroute.com
Click on your favourite artist
Click on their collection of work
Click on your favourite piece and Register for the Auction
Let's support these artists to survive and thrive 🌟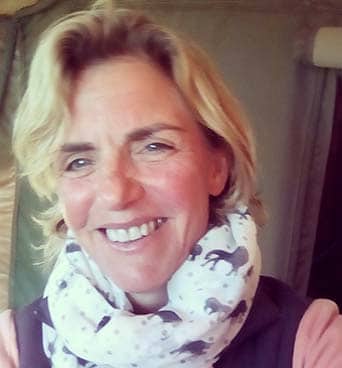 The Travelling Circus is an inspired band of talented tourism influencers with heart and passion, creating holistic solutions in spheres of development and responsible tourism experiences throughout southern Africa.
Love Limpopo is a celebration of the true spirit of the Limpopo Province, reflecting the wild beauty of its people, landscapes, heritage, art and culture. Come closer and Love Limpopo!
The Ribola Art Route website showcases the work of these world-reknowned artists.
You can buy their work at any time AND register now for the online auction of the inspiring work of six artists making up the unique Collector's pieces in the Covid Collection.  Art can be shipped to anywhere in the World.
Connect with the team at Ribola Art Route as follows:
E: sales@ribolaartroute.com
T: +27 (0) 79 582 1023 Deon
T: +27 (0) 72 397 9624 Lisa
Alexandra's Africa is a niche, Safari and Retreat Tour Operating Co. offering a range of small-group hosted Safaris and Retreats as well as tailored safaris in Southern Africa for guests that like to travel more independently. All of Safaris combine wildlife, art & culture to create unique, personal, meaningful & memorable learning experience for all.  Our offices are in Pretoria & Outeniquastrand in South Africa and in the New Forest in Hampshire, UK. Please do get in touch and contact us if you would like to know more about the blogs we write, or about the Safaris and Retreats we offer. There is always something new in the melting pot of creativity.
Please contact us through the website 👉 ALEXANDRA'S AFRICA CONTACT
OR By Email 👉 alexandra@alexandrasafrica.com
Now as promised we bring you the film 👉 RIBOLA ART ROUTE RISING