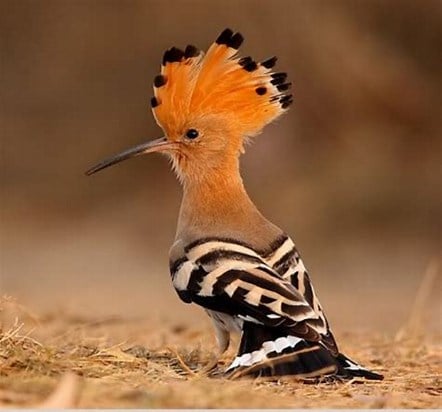 There are many wonderful things about this time of year – not least the re-appearance of birds that escape the harsh British winter to enjoy the warmer sunnier climes of places such as Africa.  It is this time of year they start to return to our shores, either to breed or simply to re-fuel feeding off the rich food sources to be found in our estuaries and marshes en-route to the Artic or some other more northerly destination.
Bird migration is a topic that has fascinated mankind for centuries and is truly one of the wonders of our natural world. The distances travelled as these migratory birds follow the sun is quite astonishing.
Birds put a lot of effort into preparing for their journeys, and timing is critical. Leave too early and they won't have the reserves to last the journey, but leave it too late and they may encounter harsh weather and strong winds as they cross oceans and continents. According to Steve Portugal (birdsofbritain.co.uk) navigation is possibly the most important factor of a successful journey. Birds use three main compasses to ensure they fly in the right direction for the correct length of time; the sun, the stars and the earth's magnetic field.
Examples of these wonderful migrating birds to look out for are: Quails, and wading birds such as the Knot, Curlew Sandpipers and Little Stints. The ones less characteristic of Britain that are always interesting to see here are: Wrynecks, Hoopoes (shown in the picture) and if we are very lucky – the colourful but rare Bee Eaters!
When we travel on our Safaris we enjoy spectacular birdlife and I make a point of noting the migratory birds we see in the African bush, especially those that have probably made the same journey as our guests – but have flown themselves.
Here are some useful links on topics related to bird migrations:
BBC Earth: In spring the UK is a migration hot spot 
Hoopoe Picture Credit: Pintrest/Photographer Unknown.
Happy reading and enjoy the lovely spring weather – and don't forget to take the binoculars when you are out walking!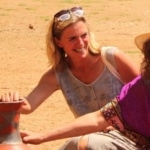 Alexandra's Africa is a local independent, niche Safari Tour Operator based in the New Forest in Hampshire, UK – offering a range of small-group hosted Safaris and Retreats. For information or to contact:  W: alexandrasafrica.com or T:UK 02380 861278 or E: alexandra@alexandrasafrica.com.