1980s – Early days
This is a story that started many, many years ago, so many in fact that it's hard to tell when exactly it really started – so many experiences and influences. But we will start this Alexandra's Africa Story back in the 1980's when Alexandra worked as a conservation researcher in Namibia….
Alexandra has always been passionate about conservation and following her graduation from Cape Town University with a BSc. in Zoology and Marine Biology, she worked in Namibia for the Department of Conservation as a researcher up until Namibian independence in 1989.
1988 – Now we are two
Alexandra met Sonja whilst both were studying for a BSc. Hons. degree in Mamalian Adaptive Physiology at Pretoria University. Both equally as passionate about conservation, southern Africa, and sport – the two who worked for the Dept. of Conservation in Namibia travelled extensively throughout southern Africa, using up as much timeout as their conservation research work would allow – exploring areas that were completely off-the-beaten track either in Alexandra's beloved Combi-Camper or in Sonja's equally beloved small Toyota 'bakkie' – cooking on an open fire and sleeping out under the stars as often as possible – setting the scene for what was to become a slightly more upmarket Alexandra's Africa.
Sonja's and Alexandra's paths then diverged – both following different career paths – Sonja as a professional Ironman Springbok Triathlete whilst Alexandra pursued a career as an international IT transformation consultant – but they stayed in touch and 20 years later an opportunity arose to meet up and catch up on a lifetime of experience. The same fiery and energetic passion for conservation and exploration was still there, and both agreed on a new path and a  determination to use their combined local knowledge and roots in the region to do something meaningful and to create opportunity for social upliftment by sharing and showcasing areas of Southern Africa that were off-the-beaten-track – incorporating smaller more intimate guest accomodations, stunningly beautiful scenery, in areas with vast areas of conserved wildlife, and a wealth of cultures – creating local opportunity by offering guests a different type of experience.
Alexandra tells us "We knew back then the type of experience we wanted to offer our guests, memorable, transformational, authentic, less commercial,  immersive and respectful of environment, communities and culture – but at the time, terms such as 'responsible travel' and 'sustainable tourism' hadn't been adopted as mainstream, no one really used them they were unknown – but that was what we were trying to achieve – 'responsible travel' with our guests. "
"There is one more important piece that you need to understand" Alexandra adds, talking now with the sort of passion someone has when they are lost in their own thoughts… "The word Safari is derived from the Swahili word kusafiri which means to go on a journey. And what we wanted to do,  was design our Safaris to go on journey of discovery with our guests – visiting multiple locations, enjoying multiple experiences at a leisurely pace – as sustainably as we could. And that is what we have done" she concludes.
2012 – Launching a Brand
In 2012, the Alexandra's Africa story continued with launching the company – with a vision focused on social upliftment and a mission to provide guests with a memorable safari experience, with local African culture central to this.  Whilst Sonja focused with her husband Hano Otto, on building her own sporting companies: trisport.co.za and tridiving.co.za – Alexandra was committed to raising the equity to support the start up of Alexandra's Africa through her IT consulting, whilst researching locations and experiences and working with local experienced guides – some of whom and which would become part of the Alexandra's Africa experience.
"At the same time as we were doing all of this early research" Alexandra recalls "I was running safari tours with early adopters, with a sense of adventure – many of whom were diving clients of Sonja's who were keen to combine their scuba holiday with a Safari! It was such fun… we were doing what we truly loved, and our guests were superb and helped us iron out a few tweaks in our early designs. Sonja and I shared a passion for creating an experience for our guests that was quite unique, and as immersive and as much fun as it could possible be, whilst ensuring quality and safety." Alexandra continues "Sonja taught me to really live the moment, to breathe it, smell it, feel it, think about it – to let the experience resonate for as long as possible. We share these special moments with our guests continually."
2017 – Now We Are Three
The world turned a corner and Alexandra's Africa and the Alexandra's Africa Story turned a corner with it.  The idea of 'responsible travel' and 'sustainable tourism' were becoming buzzwords, and it finally gave the team at Alexandra's Africa the words to decribe what they were doing and concepts that were starting to have broader appeal. They rebranded, built a new website, and launched a new range of our Hosted Safaris our Tailored Safaris and our Retreats.
Another pivotal moment was to transpire during this year. Alexandra who was doing the photograpy for a 4 day trail running event in South Africa met one of the athletes, Ronel Sevior, an Africa Travel Documentary Videographer, MD of realworldtv.  After a few days of wonderful trail running, the two had plenty of opportunity to share stories about Africa and photography around the camp fire each evening. With sore legs, but filled with fresh air, wonderful food and a glass or two of wine, a deal was struck. Shortly thereafter Ronel filmed an Alexandra's Africa experience scouting trip and the short film that emerged cemented the relationship, the partnership and what was to become one of the new Alexandra's Africa bases in Pretoria, South Africa. To see this film click here, then scroll down to 'Lesedi Cultural Village' thumbnail. Ronel had joined the team and was warmly welcomed.
2018 – Global Sustainable Tourism Council (GSTC)
The Alexandra's Africa story continues in 2018 with the company being accepted as a member of the GSTC. Shortly thereafter Alexandra completes her certificate in sustainable tourism.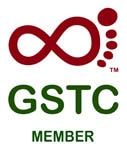 2019 – New Safaris
Responding to feedback from Alexandra's Africa guests, who suggested introducing a shorter Safari for those with less time, Alexandra's Africa launched their  8 day Getaway Safari experience. "The pace is a little faster" Alexandra tells us "because we don't spend 3 nights in each location, but we include the same blend of wildlife, nature and cultural experiences that our guests tell us they enjoy so much."
2020 – Launching Our Retreats
Something Alexandra and her team felt was missing in their portfolio was an experience grounded in the principles of sustainable tourism that created even more opportunity for community involvement. From this the idea of offering retreats emerged as a way of creating space and time for guests and locals to connect more meaningfully around a cultural theme whilst learning and sharing experiences and interests.  The problem was, Alexandra told us "we struggled to find the right location for this – years of scouting had not led us to anything suitable." However that changed in 2019 when after a period of intensive scouting, networking and consultation with the team at Love Limpopo  – the team was guided to a perfect location this. There are now three retreats on offer:  the photography/videography retreat led by Ronel Sevior, the African Village Singing retreat led by Solly Nkhumane for those who love to sing, and our latest Yoga & Storytelling Retreat – all designed for those looking for soft adventure and new experiences. When it comes to singing Alexandra tells us that she has been reliably informed that it isall about the Oxytocin. Far be it from us to argue!
We can't wait to see what happens next with the Alexandra's Africa story.
The team would love to know your views and thoughts.
Click here for a chat to Alexandra alexandra@alexandrasafrica.com or to request a call back 👉  CHAT or CALL BACK or call us on:
Alexandra's Africa is a local independent, sustainable Safari & Retreat Tour Operator based in the New Forest in Hampshire, offering a range of small-group Hosted Safaris, Tailored Safaris and Retreats. For information or to contact:  W: alexandrasafrica.com or T: +44 (0)2380 861278 or E: alexandra@alexandrasafrica.com.
[This blog is based on a follow up interview initiated following the editorial that appeared in the Hampshire Living magazine in 2018]