A niche safari travel company offering authentic and immersive, small group, eco-cultural, accompanied safaris to adult travellers in Southern Africa
OUR SAFARIS
Recapture the spirit of a bygone era! Combine game & bird viewing, art, culture and pristine nature, into one unique, authentic and very personal Safari experience. Explore the present through an understanding and appreciation of the past – the early explorers, ivory traders, conservationists!
Our Safaris are carefully researched, planned and crafted, combining authentic bush luxury with visits to a selection of magnificent game reserves, townships and villages to observe the unique wildlife, the magnificent landscapes, the varied cultures, art, music – the way of life of the local communities that make the regions we operate in so fascinating and unique.
For more on the Alexandra's Africa Story – please click here
Limpopo Classic Safari
9 nights / 10 days – in South Africa
£2990 – per person
Fully Inclusive – Exc. flights
No Single Supplement
2019 Dates
Thu 5th to Sat 14th Sep
Thu 3rd to Sat 12th Oct
Thu 31st Oct to Sat 9th Nov
Thu 14th to Sat 23rd Nov
Limpopo In-Style Safari
9 nights / 10 days – in South Africa

£3450 – per person
Fully Inclusive – Exc. Flights
No Single Supplement

2019 Dates
Thu 22nd to Sat 31st Aug
Thu 3rd to Sat 12th Oct
Thu 17th to Sat 26th Oct
Limpopo Deluxe Safari
9 nights / 10 days – in South Africa
£3795 – per person
Fully Inclusive – Exc. Flights
No Single Supplement

2019 Dates
Thu 22nd to Sat 31st Aug
Thu 28th Nov to Sat 7th Dec
Limpopo Explorer Safari
12 nights / 13 days – in South Africa & Botswana
£4370 – per person
Fully Inclusive – Exc. Flights
No Single Supplement

2019 Dates
Mon 16th to Sat 28th Sep 2019
OUR SAFARIS
We run a limited number of our small-group Safaris during September, October and November each year – when game viewing in all of our Safari locations is at its best.  All our Safaris start and end at Johannesburg's (O.R. Tambo) Airport. On arrival in Johannesburg you will be met by Alexandra or a member of our team and we will remain with you for the duration of the Safari. At the end of the Safari, we will return you to Johannesburg airport for your return or onward flights.
Our Safaris operate in the drier and less touristed northerly region of South Africa/Botswana – an area with a climate and topology uniquely suited to a wealth of game, birds, vegetation and with a rich cultural heritage.
Your Experience Will Be…
Personal
Immersive
An opportunity for learning
Peaceful & Relaxing
Fully Accompanied by Alexandra
There Will Be…
No Agent Handovers
No Hidden Costs
No Big Groups
No Large Hotels
No Big Coaches
No Long overland Transits
Our Sustainability Actions Include…
Keeping ground travel to a minimum
Working with local suppliers & guides
Paying our suppliers a fair price
Supporting local female founders
Supporting local artists – buying direct
Contributing to our chosen local educational charity
Breathtaking sceneries combined with exceptional game viewing and rich cultural experiences has made this the most complete Safari experience ever! Alexandra's passion for wildlife is infectious and she has made our holiday an experience we will never forget! Can't recommend Alexandra's Africa enough.
These are deeply personal, small-scale safaris that bring you right to the heart of South Africa – its incredible landscapes, rich wildlife and amazing people. Some of the safaris include bush-camps, but don't be put off by the idea of a tent – these are spacious, comfortable and with ensuite facilities, and nothing quite beats a bush sunrise. Highly recommended.
We had an amazing time Alexandra looked after us brilliantly from start to finish. Her passion for and knowledge of the country made it educational, informative and great fun. The animals were amazing – a wonderful experience.
A great trip with Alexandra's Africa. We didn't feel rushed – 3 relaxing nights at each stop – so there was time to enjoy and immerse ourselves in the atmosphere of each place – with all the details taken care of.  Would recommend.
A relaxing and unique experience – we definitely recommend.
What a trip! Thank you Alexandra's Africa for creating a very special safari for us. Every Game Reserve and Lodge we visited had it's own special charm. A uniquely beautiful blend of animals, nature and culture, as well as outstanding food and hospitality. Every day was a new adventure!
A great trip – well put together, a great itinerary blending wildlife with culture and community, relaxing and with no surprises other than superb quality!  The perfect trip and immersion into contemporary South Africa – we all enjoyed it – thank you.
Alexandra was a reliable, helpful and knowledgeable guide, her passion for the country is contagious. We felt very safe throughout – and would highly recommend to friends and family.
We had a fantastic Safari with Alexandra's Africa! The whole experience was personal and flexible, with Alexandra able to respond to some unusual requests, including obtaining a guitar. Thanks for making this such a wonderful experience. We are planning on returning in four year's time to celebrate a big birthday!
Vast landscapes, intriguing cultures and Africa's unique animal kingdom are blended on this safari into a life changing experience. Alexandra's attention to detail, her knowledge of Africa and dedication to deliver the best was evident throughout the trip. From day one were immersed into the sounds, sights and smells of Africa. An unforgettable experience. Highly recommended.
Absolutely amazing Safaris. Thanks Alexandra! It is not just Immersive, Personal and Exceptional, but also a truly Out of Africa Experience with so much to see, hear, taste, smell and feel of Africa.
ALEXANDRA'S AFRICA – THE STORY
Alexandra grew up in Southern Africa, studied zoology at Cape Town University and worked in conservation in Namibia before pursuing a global IT consulting career.  Over the years, Alexandra returned to Southern Africa, regularly and frequently, drawn to the vast game reserves particularly of the drier northern regions of South Africa.  Working with local suppliers and guides, it was the desire to showcase this region and inspired by the benefits of responsible tourism, that led in 2012 to the formation of Alexandra's Africa. Alexandra has spent 40 years exploring Southern Africa. She is a keen photographer & many of her photographs are featured on this site.  Alexandra runs the company from her Hampshire (UK) New Forest base.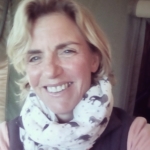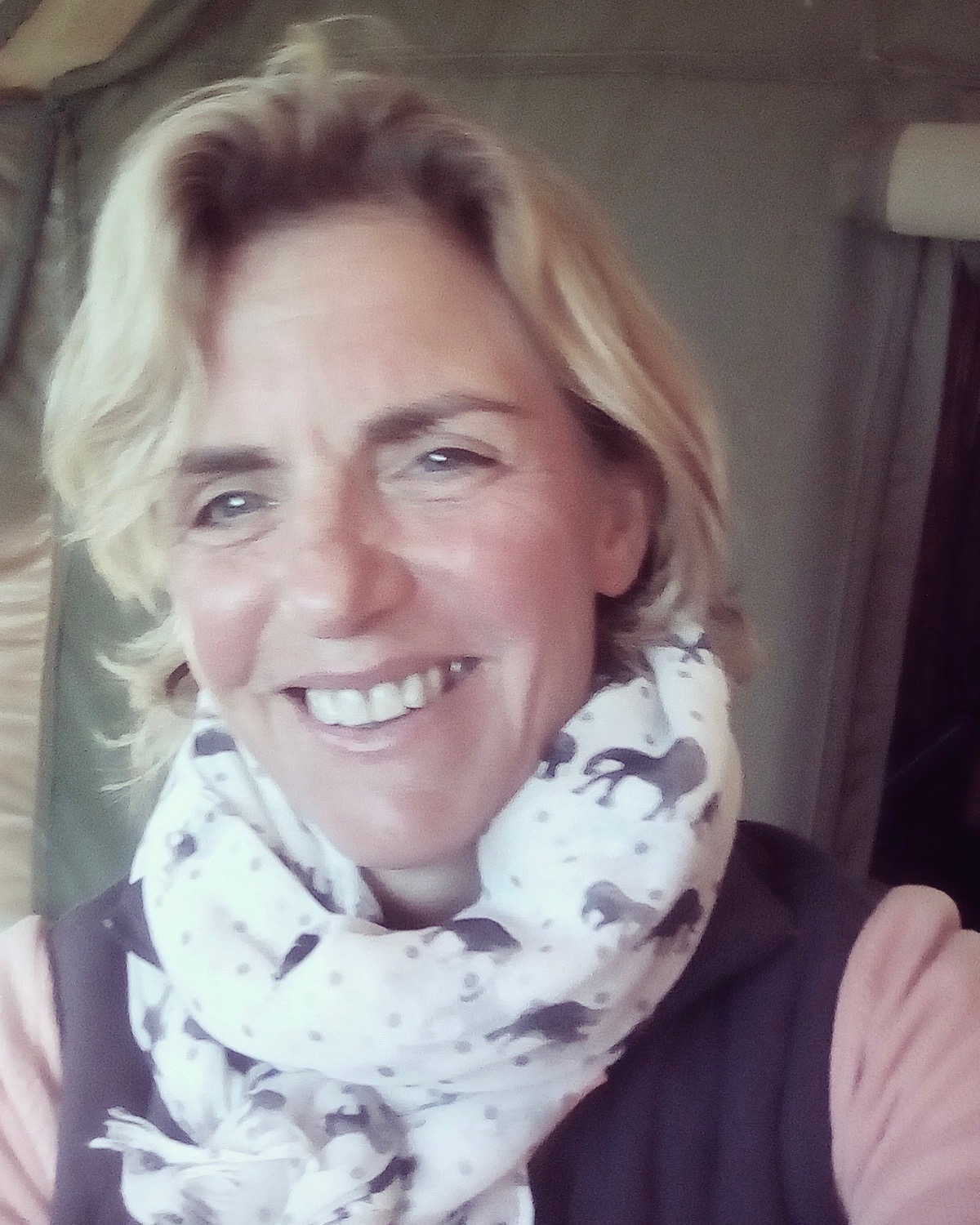 Alexandra
This month we are highlighting what we are doing at Alexandra's Africa to support our chosen local South African educational charity 'uBambiswano'. We are committed to contributing 10% of our annual profits to uBambiswano and [...]
Alexandra
We are delighted to announce that in October 2018 Alexandra achieved the 'Certificate in Sustainable Tourism'! This is awarded by the Global Sustainable Tourism Council (GSTC) and acknowledges that the holder has achieved an in-depth [...]