Responsible travel is at the heart of what we do.
Our safaris tread lightly on the environment and create local opportunity.
Alexandra's Africa is committed to sustainable tourism in Africa.
.
Effective Sustainability Planning
Maximising Social and Economic Benefit for local communities
Enhancing Cultural Heritage
Conserving Resources, Biodiversity and Landscapes.
——————–
Alexandra's Africa adheres to the Global Sustainable Tourism Council (GSTC) Criteria which consist of the four main pillars above. Created to provide a common understanding throughout the world of "sustainable tourism", they are the minimum principles that any tourism business should aspire to reach.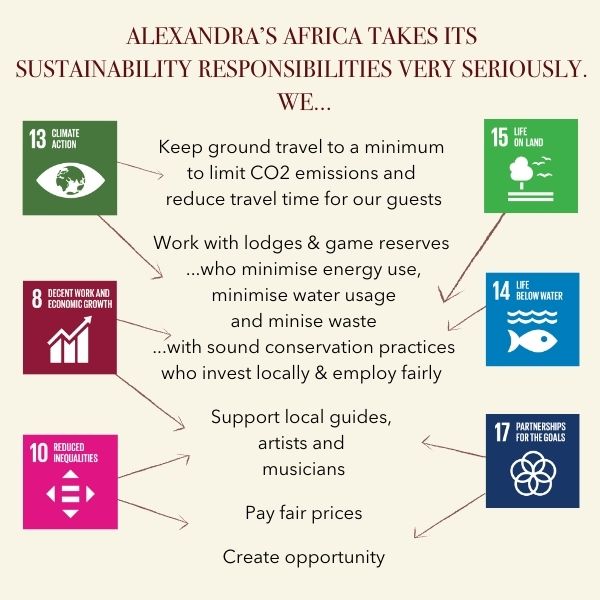 We are working on our NEW portfolio section below – Ready Soon!