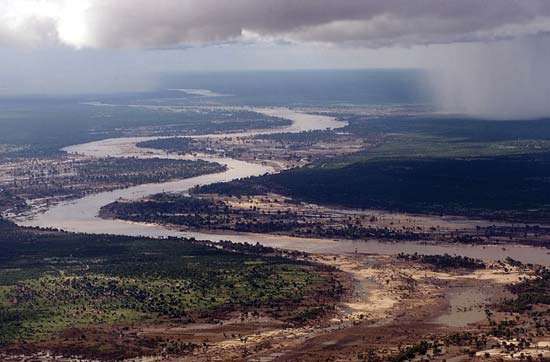 The "Great Grey-Green-Greasy Limpopo River" one of the great rivers of Africa – is a mouthful of a name but undoubtedly 'the Limpopo' is one of the most memorable of all the great rivers of Africa, and likely the rest of the world! Offering travellers an abundance of wildlife, natural beauty, history and culture – it serves as a focal point for a number of our safaris, including our  
Alexandra's Africa Limpopo Explorer Safari.
The talented
Rudyard Kipling
penned this massive river's name in one of his 
Just So 
Stories, 
The Elephant's Child
, where a young elephant sets off on a journey and comes "to the banks of the great grey-green greasy Limpopo River, all set about with fever trees". Much like the writer's Limpopo, the actual river is full of crocodiles and hippos (and the occasional Zambezi shark) and is abundant with birdlife. However, it's not actually greasy at all!
Surrounding the Limpopo River are magnificent, untouched wilderness areas, making it an excellent destination for nature and wildlife enthusiasts. The sight of its winding passage through an unspoiled landscape, and its calm waters dotted with plentiful wildlife, is one that will stay with you forever.
The Limpopo River, along with the Nile, the Zambezi, the Congo and the Orange, is one of the great rivers of Africa.  Arising in South Africa, it flows first northeast on a semicircular course and then east for about 1,100 miles (1,800 km) to the Indian Ocean. It serves first as the border between Botswana and South Africa, then Zimbabwe and South Africa, and it finally flows through Mozambique and drains into the Indian Ocean.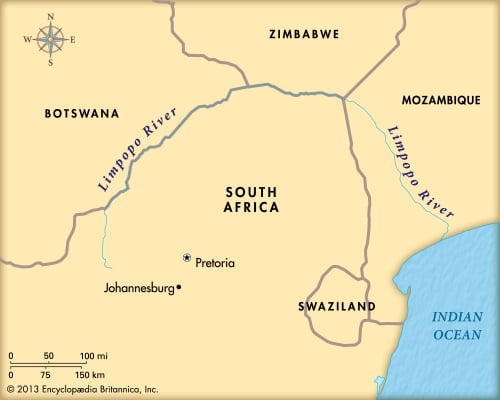 In addition to being an artery of life-giving water to the regions it flows through, the Limpopo River also supplied water to a great ancient Southern African civilisation: the Mapungubwe kingdom. This kingdom, which flourished between 900AD and 1300AD, traded internationally with other medieval powers as far afield as China. The ruins of the Mapungubwe kingdom are now a UNESCO heritage site. We visit Mapungubwe on our Getaway Safaris!
If you would like to know more about the Limpopo river and other experiences we offer as part of your safari holiday in Southern Africa, contact us at Alexandra's Africa to chat. We'd be delighted to explain all our different eco-cultural safaris options and help you plan your safari holiday of a lifetime.
Alexandra's Africa Eco-Cultural Safaris
Crafted with Passion – Delivered with Care!
Stay well,

Alexandra's Africa is a local independent, niche Safari Tour Operator with offices in the New Forest in Hampshire, UK, and in Outeniquastrand & Pretoria in South Africa. We offer a range of small-group Hosted Safaris, Tailored Safaris and Conservation Experiences.  For information or to contact:  W: alexandrasafrica.com or T: +44 (0)238 2354488 or E: alexandra@alexandrasafrica.com
Main Photo Credit: Cary Humphries/U.S. Department of Defense (000310-F-5772H-512)