Best time to go on South African Safari?
We answer why our safaris are in September/October/November and why in Limpopo?
Going on South African Safari in September – November means Safari in the Springtime!
There are two questions we are often asked: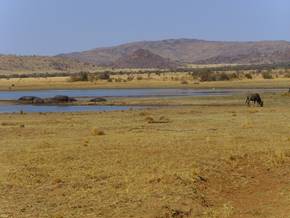 The first is:  Why are your safaris in September/October/November?  The second is: Why do we operate in the area that we do – a region in the north-east of South Africa – known as Limpopo Province?
So to respond to the first question first – Why September?
September is the start of springtime in the southern hemisphere – it heralds the end of the dry winter in the Limpopo region. This brings many benefits for our guests.
First – It is pleasantly warm and dry during the day and night, not too hot or too cold, so comfortable for our guests. The weather is predictably beautiful with azure blue skies – every day!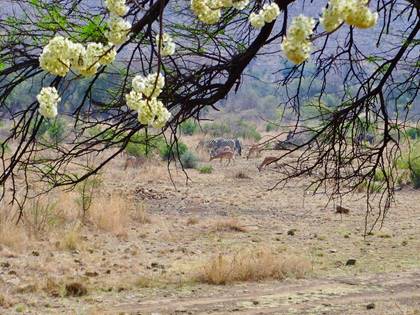 Second – the grasses and bushes die back during the cool dry winter which make spring an ideal season for game viewing – as quite simply there are is less bush and foliage obstructing the viewing of the game.
Third – the Limpopo region is home to approximately 600 species of bird – with its vast unexplored areas and diverse habitats it is one of the most exciting birding destinations in Southern Africa.  But a proportion migrate in the winter time – so for our guests interested in birdlife, Spring is a better time of year, as the migratory birds will have returned. Finally, with the spring come the blossoms and together with the dry grasses that take on a pale yellow colour during the winter, it provides a lovely yellowy/brown quintessentially dusty African background hue – for our guests interested in landscape and wildlife photography. So this is the best time on go on South African Safari
To the second question – Why Limpopo?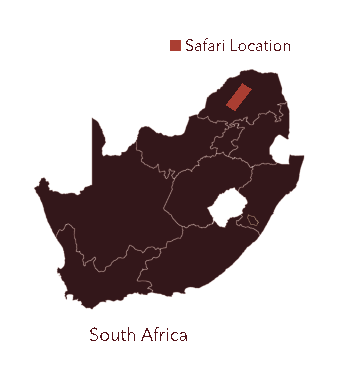 Limpopo is South Africa's northernmost province, and borders on Botswana and Zimbabwe to the north and Mozambique to the east. The province covers an area of 125,754km2 with a population of approximately 5million people. We operate our safaris in a central/western zone within the province – and there are many reasons why we operate our safaris in this area.
First – and this is an important one for many of our guests – our area of operation is a malaria-free area of South Africa, so anti malaria medication is not a requirement.
Second – this area of southern Africa is an area of mixed grassland and trees such as the thorny Acacias and further north the Baobabs. The vegetation is commonly known as 'Bushveld' and offers a lovely backdrop to our safaris with the classical and somewhat iconic 'African' vast open plains dotted with small bushes and trees.
Third – this is an area that is unspoiled by mass tourism – as the majority of tourists tend to head east to the better known Kruger National Park. This lesser known area, towards the north west offers a no less impressive selection of game reserves and a rich variety of culture, art and heritage – as it is home to the northern Sotho, Tsonga and Venda communities – all combining to make this a fascinating and unique area for our guests to enjoy and experience without the throngs of other tourists.
Fourth – the Limpopo area is easily accessible from Johannesburg. So for our guests having travelled a considerable distance from their home countries to South Africa, too much onward travel and also continual/daily travel detracts in our view from the whole holiday experience – so we try to keep this to a necessary minimum – focusing on a wealth of attractions and interests within our area. Keeping the travel down to a necessary minimum also embodies one of our sustainable values – as we endeavour to minimise our carbon footprint.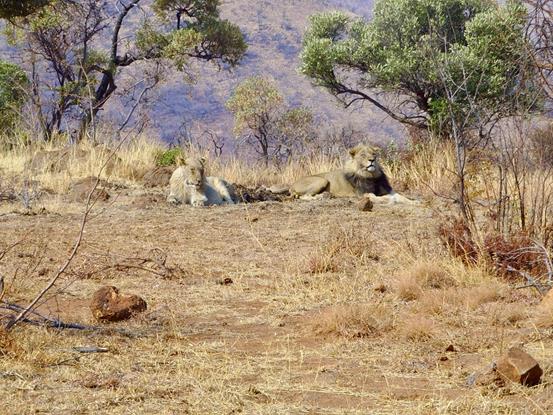 So that is Why September and Why Limpopo!
In our next blog we will write a little more about our safaris.

Alexandra's Africa is a Hampshire, UK Based, independent, niche Safari Company, offering a range of sustainable, hosted eco-cultural safaris in Southern Africa. 
Tel: 0238 2354488  
E: info@alexandrasafrica.com